Eastlake Real Estate Chula Vista Community Information | Eastlake Real Estate
We offer Eastlake Real Estate Chula Vista services in the Eastlake and Otay Ranch area of Chula Vista Ca. Eastlake Real Estate Chula Vista is located just south of San Diego in the City of Chula Vista. Eastlake prides itself on it's outstanding sense of community, safety, family, and rapidly growing neighborhoods. East Lake residents even have their own "Resident Net" that allows them to post community information, acquire about local laws, and communicate generally, all via the internet. Living here combines country living within an upscale design. Neighborhoods include Eastlake Trails North, The Woods, Eastlake Greens and Eastlake Vistas, and have all been designed from master plans.
Some Eastlake homes face the championship 18-hole golf course of the Eastlake Country Club. There are six public schools in the Eastlake community with state-of-the-art facilities and a organization, the Eastlake Educational Foundation, that drives fundraising efforts to constantly enhance the quality of schools where education is highly valued. The community offers a public library, a performing arts center, and several public & private parks for recreation. Residents enjoy tennis, swimming, fishing, jogging, hiking and cycling. World-class athletes reside in this community while training at the U.S. Olympic Training Center. Family events include the Easter Egg Hunt, Fourth of July Fireworks and Summer Concerts in the Park, bringing residents together to embrace their hometown feeling.
Eastlake offers convenient shopping, dining, and services that are constantly being expanded upon. Four shopping centers will soon be six, allowing local folks to walk to these nearby amenities. Eastlake Business Center is a full-scale business park that has tenants like Hitachi and DNP. For convenience, a daycare center has been strategically placed in the center.
Other new additions will include The EastLake Design Center, a 'restaurant row,' and several new parks, emphasizing outdoor activities for local communities. Commutes are convenient to Downtown San Diego and local freeways. New highway plans are paving roads to all directions of the map. Attractions in close proximity include Balboa Park and the San Diego Zoo, along with some world famous beaches.
We serve the real estate needs of Eastlake Real Estate communities including Eastlake Greens, Eastlake Vistas, Eastlake Trails, Eastlake Woods, Eastlake Hills, San Miguel Ranch, Rolling Hills Ranch, Otay Ranch, Otay Ranch Village, Otay Ranch New Homes, and Otay Ranch Winding Walk.
Call us today to see any home and help you with making offers! Taila Gillespie - Your Eastlake Real Estate Chula Vista Realtor! 619-888-2223
Eastlake Vistas, Eastlake Greens, Eastlake Woods, Eastlake Trails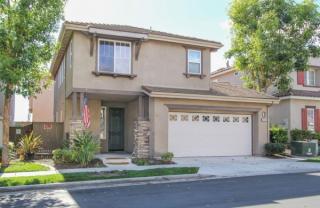 Eastlake Real Estate Chula Vista - Eastlake Homes For Sale - Otay Ranch Lake